Are you a Nigerian living in Canada and you're wondering where the Nigeria Immigration Service Ottawa is located?
Well, I believe this a normal question every Nigerian in Ottawa would like to know due to the different reasons, ranging from; passport renewal, getting emergency travel certificates, and legalization of documents amongst others.
Nigeria Immigration Service Ottawa
The Nigeria High Commission in Ottawa is located at Nigeria High Commission 295 Metcalfe Street Ottawa, Ontario K2P 1R9 Canada other than on Public Holidays, the hours of operation at the High Commission are Monday to Friday 9:00 am – 4:00 pm (Eastern Time) and they offer various services which include; passport renewal, legalization of documents etc.
In this blog post, I will share in detail everything you need to know about the Nigeria Immigration Service in Ottawa.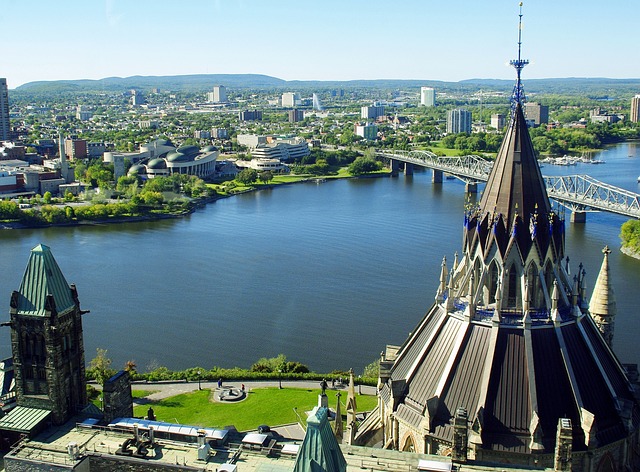 How to Apply for Nigerian Passport in Canada
This is a general guide for Nigerians in Canada but in this blog post, I will be using Ottawa as an example to guide you.
The process of applying for a Nigerian passport in Ottawa, Canada is easy and stress-free. Please note that while I strive to provide accurate information for you, it's always a good idea to double-check the details on official government website HERE.
Below is a s step by step guide on how you can apply for a Nigerian passport in Ottawa, Canada.
Step 1: Gather Required Documents: Before you begin your application process, make sure you have all the necessary documents ready. The most commonly required documents include:
Proof of Nigerian citizenship (e.g., Nigerian birth certificate, certificate of citizenship, or old Nigerian passport).
Completed and signed passport application form. (See step 2 for this)
Ensure you have a valid NIN before you proceed with your application as well.
Two recent passport-sized photographs.
Proof of address in Ottawa (e.g., utility bill or rental agreement).
Proof of legal residence in Canada (e.g., valid Canadian visa or permanent residency card).
Payment for passport fees (usually in the form of a money order).
Step 2: Complete the Application Form: Download and complete the Nigerian passport application form from the official website of the Nigerian Immigration Service Ottawa HERE. Make sure to fill out all required fields accurately and truthfully.
Step 3: Make an Appointment: Visit the official website of the Nigerian High Commission in Ottawa to SCHEDULE an appointment for submitting your passport application.
Follow the instructions provided on Nigeria immigration service Ottawa's website to select a suitable date and time for your appointment. It's important to schedule an appointment in advance, as walk-in applications may not be accepted.
Step 4: Attend the Appointment On the scheduled date, visit the Nigerian High Commission in Ottawa for your appointment. Bring all the required documents, including the completed application form and passport-sized photographs.
Be prepared for an interview or to answer questions related to your application. The officials at the Nigeria immigration service Ottawa will review your documents and may take your biometric data (such as fingerprints).
Step 5: Pay the Fees During your appointment, you'll need to pay the required passport fees. The exact fee amount may vary depending on factors such as the type of passport and processing time.
Payment is typically accepted in the form of a MONEY ORDER payable to the Nigerian High Commission.
Step 6: Collect Your Passport After your application is processed and approved, you'll receive a notification to collect your new Nigerian passport.
Follow the instructions provided by the High Commission to pick up your passport in person. Make sure to bring the payment receipt and any other documents you were asked to provide.
Please keep in mind that processing times and requirements may change, so it's essential to verify the most up-to-date information on the official website of the Nigerian High Commission in Ottawa before you begin the application process.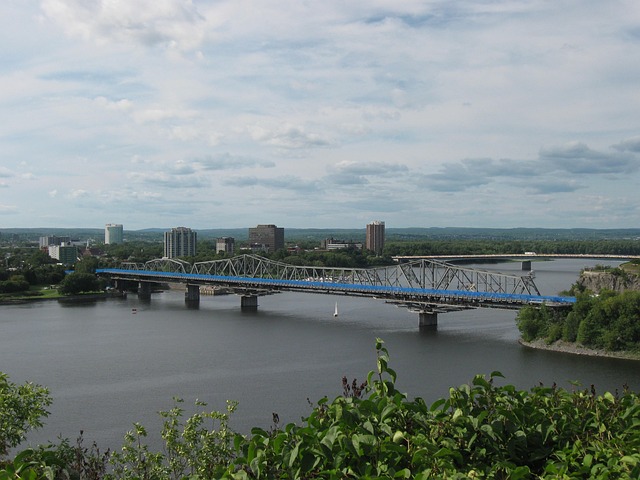 Nigerian Passport Renewal Ottawa (Nigeria Immigration Service Ottawa)
If you're in Ottawa and its environs and you would like to renew your Nigerian passport. This is for you
The passport renewal arrangement as is follows:
Nigerian High Commission Appointment Booking
All passport applicants after filling out the forms and meeting the online requirements for the passport process should schedule an appointment on the immigration website and pick a date from there.
Each request sent in for an appointment must state the full name of the passport applicant as it appears on the Nigerian passport and ensure it is the same on your NIN (national identification Number).
For family scheduling please indicate all family members that require renewal as you will not be recognized as one unit. Each member of the family will need to be given an appointment.
Upon arrival all applicants must present printed copies of their passport renewal appointment slip and all relevant documents including the mandatory CAD 50 admin fee receipt for the high commission, and express Canada post envelopes before entry into the chancery.
Note: You're required to leave your old passport in your envelope after your biometric exercise.
Applicants are not allowed to bring cell phones and bags into the chancery.
In a situation where a parent has to accompany a minor for the passport renewal process, only one parent would be allowed to come into the chancery with the passport applicant.
The hours for passport renewals at Nigeria immigration service Ottawa are 9:30 am – 2:30 pm. Anyone who shows up at a later time would not be allowed into the building, even if such a person has an appointment.
Other Services in Nigeria Immigration Service Ottawa
The following are other services offered by the Nigeria immigration service in Ottawa Canada and you can click on each of the services to access them. They are;
Conclusion
Nigeria immigration service Ottawa is the place to visit if you're in Ottawa, Canada to sort some of your vital needs which include passport renewal, emergency travel certificates, legalization of documents, pension application, driver's license letter etc.
Note that this information is also applicable to other Nigerian immigration services in other cities in Canada.
For more relocation guides and exciting information about immigration from Nigeria to Canada, visit relocate.com.ng